You want a lot from your real estate career. We are perfectly okay with that!
Click Here to learn more about why Coldwell Banker Platinum Partners is the best choice in Real Estate. Whether you're a real estate veteran or a starter with a new license, you will see a difference with Coldwell Banker Platinum Partners.

I already have my real estate license. So how do I choose the right company?

Let us show you how our extensive training can jumpstart your career and our programs that help you stay on track. This is your invitation to explore career perfection with the most respected name in the business! Join us!
I'm thinking about a career in real estate. Where do I start?
Try our Real Estate Simulator!

I'm already in real estate. I'm considering a change.

At Coldwell Banker Platinum Partners, our desire for you is easy to put into words. We're Serious about your success. Sell more property. Make more money. Contact us to find out how we offer more services, have more opportunities, offer an unmatched inter national brand and international support. These services and resources help you sell more property ... and in turn, make more money.
I'm thinking about real estate, but I'm not sure if I can quit my job.


The more you know about real estate, the more you'll know if this is a wise career move for you. Another option for "testing the water" before leaving your current job is to obtain your real estate license and then have Coldwell Banker Platinum Partners hold your license for you. You can send referrals to the company and earn a referral commission when the transaction is complete. Continued education is required to keep your license active.

Contact us if you're ready to get started or if you don't find your question below. Frequently asked questions appear below - click here for the FAQ page.

Q: What should I expect when I'm starting out?
Q: What does it cost to get into the business?
Q: What type of license do I need?
Q: How much income can I expect to make?
Q: What type of person does well in real estate?
Q: Do you offer new agent training?
Q: Are there part-time opportunities in real estate?


Other Web sites that may assist you in your career

South Carolina Association of Realtors
Georgia Association of Realtors
National Association of Realtors

Discover the difference in Coldwell Banker®
We hope you will join us for


accelerated Real Estate Class

.
In just 2 months (with class starting April 8th and ending June 10th; final June 12th) you can become a REALTOR!
Classes are Monday 6-9:30 pm, Wednesdays 6-9:30 pm and Saturdays 9 am – 12:30 PM. There will be a few weeks where schedule may adjust and all holidays will be observed.
Register on or before March 28th and save $50 off of the normal admission rate of $425!
Registrations accepted until day of class.
Our instructor is the best in town!!
Contact Kelli.Weis@mycbpp.com for more information or call at 912.790.6974
CBWorks is available exclusively to Coldwell Banker® brokers and sales associates, our CBNet is the portal to all Coldwell Banker products and services and the source for listing, selling, and prospecting. Tour CBWorks.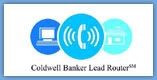 LeadrouterTM is a revolutionary system that delivers e-mail leads to your cell phone in seconds not hours! So you never miss a lead.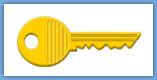 To ensure the continued development of Coldwell Banker® affiliated sales associates, Coldwell Platinum Partners offers a wide variety of classes and continuing education programs that can be taken in-person, by phone, or via the Internet.
www.coldwellbanker.com
The award-winning real estate Web site generates more than 180,000 leads and 8 million unique visitors per year. Buyers and sellers can easily find sales associates and their listings in just a few clicks.
Contact us for other employment opportunities