How do I purchase a HUD or 'bank owned' (REO) home?

---
Almost anyone can buy a HUD or Bank owned home! If you have the cash or can qualify for a loan (subject to certain restrictions) you may buy a HUD or Bank owned property. However, HUD homes are initially offered to owner-occupant purchasers (people who are buying the home as their primary residence). Following the priority period for owner occupants, unsold properties are available to all buyers, including investors. As in any economy, good or bad, buying a HUD or Bank owned property can be more stressful than buying a new or non-REO resale home. Part of the process of buying a foreclosure is finding the best deal. However, that is not all that should be considered.
Here are some tips you should know before you begin your steps to buying a HUD or Bank owned home.
Obtain the services of an experienced

REALTOR

®

. An experienced

REALTOR

®

in the HUD and Bank owned markets can lesson the stress of the transaction by knowing all the pitfalls and issues that may arise. They can guide you through the process and make sure the transaction goes as smooth as possible.

Make sure you are actually getting a good deal. Just because a home is being advertised as a foreclosure does not necessarily mean it is a good deal. Sometimes real estate agents and banks will still price the home at its fair market value. Therefore, it is always a good idea to do a market analysis to make sure what others similar homes have sold for in the area.
Make sure that the market analysis only considers homes of similar style, size, quality and location. They should be built within 5 or 6 years of the subject property and have sold within the last 6 months. This is because the real estate market has changed so drastically in such a short period of time. Therefore, you cannot really consider home sales from a year ago.
Checking the title. Because the title of a foreclosed home has changed hands from the owner back to the bank, there is always the chance that their could be liens or clouds on the title. It is very important that the title is cleared before you purchase the property because you definitely do not want to inherit problems on the title.
Rehab costs. Make sure that you factor in any costs that you will incur to bring the house up to your standards. If it needs new carpet, for instance, you will want to think about that before making your offer. If the home is priced well in the first place, it might not be a big issue.
Inspections. Make sure that you have thorough inspections on a foreclosure before your purchase if possible. Because some people have not taken good care of their home, you may find that there are a lot of costly repairs. The worst thing to find out after buying a home is that there are repairs that you were not aware of that will cost you a lot of money to fix. For instance, if a home has foundation problems, that can cost tens of thousands of dollars to repair. Sometimes, there are issues that cannot be repaired at all.
Steps to purchasing a HUD home:

---
STEP 1: Understand how much HUD homes may cost?
HUD homes are appraised, then priced at fair market value for their location. The price of a home in need of repairs is adjusted downwards to reflect the investment the new owner must make to improve the home.
STEP 2: Will HUD make the repairs?
HUD homes are sold as-is. The new owner is responsible for all repairs and improvements.
STEP 3: How do I find a HUD home?
You can view HUD listings at HUDHomestore.com HUD's Official web site. When you've located a home you would like to see, any HUD-approved real estate office can show you the property. They are listed on the web site. HUD employees do not work with home buyers - you must use a real estate agent. COLDWELL BANKER PLATINUM PARTNERS IS A HUD APPROVED REAL ESTATE OFFICE!
STEP 4: Do I simply make an offer to purchase a home?
HUD foreclosures are sold using a bidding process. There's an Offer Period, during which sealed bids are accepted from your real estate agent. At the end of that period, all offers are opened. HUD will generally accept the highest bid, or the bid that brings them the highest net. If the home remains unsold after the initial period, bids are opened as received. If your bid is accepted, your agent will be notified within a day or two. You will be given a settlement date, usually 30-60 days from the date of your accepted contract. HUD will pay real estate agencies a commission of up to 6% for the sale of the home. Be aware that to get paid, the selling agent must insert wording in the contract that verifies HUD will pay his or her commission.
STEP 5: Will HUD finance the home?
HUD does not finance homes. You'll need to arrange for conventional or other financing. Be sure your financing is in order before you make an offer. If your bid is accepted, and you do not close on the house, you may lose the earnest money deposit you submitted with the offer.
STEP 6: Should I have a professional home inspection?
Home inspections are recommended for any home purchase. You should inspect a HUD foreclosure before you make the offer to purchase. It will help you determine a bidding price, especially if repairs are required. Homes build prior to 1978 may contain lead paint, so learn more lead paint hazards before making an offer. Other items to consider are asbestos content, buried storage tanks, and other environmental hazards.
STEP 7: Can I buy a HUD foreclosure for investment purposes?
During the initial offering, HUD homes are usually available only to those who wish to live in the home. If an owner-occupant does not bid on the home, investors are allowed to enter the bidding process.
What should I do before purchasing a 'bank owned' or HUD property?

---
Get Pre-Approved. Every bank requires a letter of approval from a reputable Lender or proof of funds (if you are paying cash). Before you go, have your pre-approval or proof of funds available for your Realtor. Some Banks require you to get pre-approved through them directly or their preferred Lender prior to reviewing your offer. Have your REALTOR® ask if there are any special pre-approval requirements before you make your offer.
Find the Current Availability. Availability of properties can literally change by the minute. To reduce wasted efforts, have your REALTOR® check availability prior to viewing the homes and/or making offers.
Be Realistic. REO and HUD owned properties are usually listed below market value in order for them to move quickly. Look for homes within your price range or slightly (10% max) over that range. The Banks are restricted by sale price approval guidelines that correlate directly to the list price. If you think the price is way too high, you are better off moving on to another home or waiting until we get a price reduction (typically reviewed every 30 days).
As-Is. As-Is means that the Seller has never lived in the home, typically has no reports regarding the condition of the property or its contents. Therefore, the Seller has no knowledge of any current or pre-existing issues with the property. You have to rely solely on your inspections to decide if you will proceed with the purchase. Typical inspection period is 5-10 days.
Title and Escrow. Banks use foreclosure attorneys and large title companies to issue title policies and handle closings. Most of these companies are from out of town and are assigned upon contract acceptance. Banks typically require 3-10% earnest money to secure the contract. This money can be made upon acceptance on your initial contract.
Timelines/Negotiations. Once your offer is submitted, You should receive a response within 24-72 hours if there are no other offers. All offers are submitted and received electronically by email or into a website in the order they are received. Technology helps streamline the process. The Seller will not initial changes to the contract during negotiations.
Multiple Offers. There are many Buyers fighting for the same good deals, so there is a good chance you will end up in a multiple offer situation . The Seller almost always goes back to all parties requesting highest and best. You will be asked to give your highest, best and final offer. The Seller will then choose the best offer. There is no chance to go back once highest and best has been submitted, so it is important to give it your best shot. That way there are no regrets.
Final Approval. Be aware that your offer may be accepted pending Final Approval. This process can take 24 hours up to 2 weeks. Although you will not be penalized if this approval period delays closing, there is a possibility that your offer will not receive Final Approval. Other offers received during this time will be held as back up offers. Be prepared to move on with other properties.
Where can I find HUD homes?
---
HUDHomestore.com
*Want to be added to our monthly Real Estate Advisor Newsletter, Home Matters? Home Matters contains informative, real-estate-related articles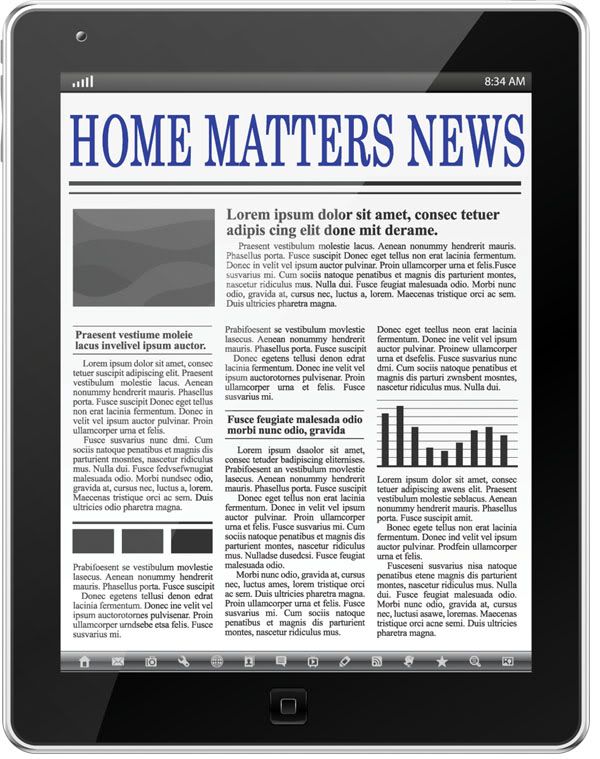 that you will surely find useful in your real estate interests and pursuits. Click here and email us today with your email address (your email address will not be sold or used for any other information)!